Safety Information
October 4, 2021
Dear Students, Faculty and Staff:
Your safety and security are of prime concern at the University of New Mexico. Every year, the UNM Police Department publishes a report that includes crime statistics and information about the university's policies and programs related to safety and law enforcement.
The UNM Annual Security and Fire Safety Report for 2021, which details information for the 2020 calendar year is now available. The Clery Act requires that crime statistics for three years (2018, 2019 and 2020) be reported. There are areas where we experienced an increase, which include the following:
There were 56 reported burglaries in 2020, as compared to 50 in 2019
There were 5 robberies reported in 2020, as compared to 2 in 2019
There were 4 arsons reported in 2020, as compared to 1 in 2019
There were 4 illegal weapons arrests in 2020, as compared to 2 in 2019
Additionally, we did see some decreases in crime on our UNM Campus, which included the following:
There were 41 reported motor vehicle thefts in 2020, as compared to 76 in 2019 and 133 in 2018
There were 7 reported dating violence incidents in 2020, as compared to 30 in 2019
There were 8 domestic violence incidents in 2020, as compared to 12 in 2019
There were 21 reported stalking incidents in 2020, as compared to 45 in 2019
There were 33 drug law referrals in 2020, as compared to 92 in 2019
The President continues to make Safety one of her top priorities and in doing so has secured funding to increase cameras around both main campus and branch campuses. In the past year we have completed the installation of approximately 411 video surveillance cameras between UNM Main (220), Valencia (90), and Gallup (101) campuses. The installation of an additional 249 cameras is pending for main campus with completion of the necessary infrastructure. The additional cameras we hope will have a positive impact on property crimes on campus as well. This along with target patrols around campus, to include aggressively patrolling the parking lots, and other directed activities have all made a positive impact in addressing some of the public safety issues and concerns on campus. Students and staff are reminded to secure property in their vehicle trunks out of the view of offenders, to lock the doors to their rooms and offices and not to leave personnel property unattended. We believe this is a result of the continued outreach, safety talks and training the university has been doing making people more aware and coming forward to report these type of incidences as well as raising their awareness in crime prevention. Through President Stokes and her staff's initiatives, such as Lobo RESPECT and the Advocacy Center, they continue to educate the community on behavior that is unacceptable and no longer tolerated. These efforts are resonating within our UNM community, leading to more awareness and reporting. We continue patrolling the campus and engaging with students, staff and faculty to educate them on the resources available and preventative actions that we can all take as members of our community, such as bystander intervention.  Every incident reported to police is taken seriously and investigated fully until the case is either solved or until all leads are exhausted. 
In addition to crimes on campus including UNM Student Residential Facilities, the table shows crime statistics for Non-Campus Buildings or Property and Public Property, as defined by federal regulations specified in the accompanying table. The UNM Police Department requests crime statistics information the Albuquerque, Rio Rancho and Bernalillo Police Departments for those areas and includes the numbers provided by these other agencies in our report. Finally, the table also shows statistics for violations of alcohol, drug and weapons laws that resulted in referrals for disciplinary action by UNM Residence Life and Student Housing and the Dean of Students Office.
Along with crime stats, the complete report also includes information about crime prevention programs; ways to report criminal activity and campus policies on sexual assault; drug and alcohol; and weapons.  Also, in accordance with the Higher Education Opportunity Act of 2008, the annual report details fire statistics and fire safety information for UNM Student Residential Facilities as well as the university's policy and procedures for resident students to provide a contact person in case a student is determined to be missing.  
The Report can be accessed online at the following address: https://campussafety.unm.edu/. You may also request a copy at the UNM Police Department (Hokona Hall, 2500 Campus Blvd. NE), Human Resources Service Center (1700 Lomas Blvd. NE), Admissions Office (Student Services Center), Student Support and Services Center (1155 University Blvd. SE) and the HSC Administrative Services Office (Health Sciences and Services Building, Room 302).
The UNM Police Department is working hard to make this campus a safe place to live, learn, work and play. We believe that the information in the UNM Annual Security and Fire Safety Report for 2020 is informative and helpful.  We hope you will take the time to review it.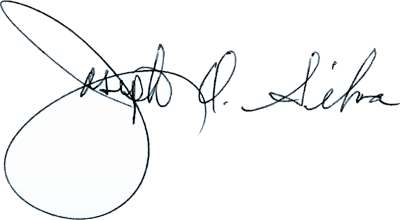 Joseph O. Silva, Interim Chief of Police
UNM Police Department